Squad Watch: Week 7. Łukasz Piszczek Or Łukasz P.?
April 19th, 2011 | by: tomasz |

Comments(35)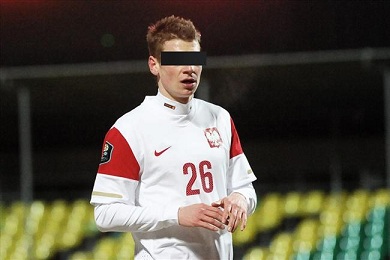 Łukasz Piszczek is the most prominent player so far accused in the match fixing scandal in the Ekstraklasa. He was a part of the Zagłębie team that agreed a draw with Cracovia at the end of the 2005/06 season. Though Piszczek was not one of the organizers of the transaction, he's now the Polish player who's most associated with the corruption. Now he considers resignation from representing Poland and playing in Euro 2012. This is the problem with no easy solution; Franz Smuda has so far refrained to make a clear comment.
Goalkeepers:
Artur Boruc (Fiorentina): 90 minutes against Juventus
Tomasz Kuszczak (ManUtd): on the bench against ManCity
Sebastian Małkowski (Lechia Gdańsk): on the bench against Górnik
Grzegorz Sandomierski (Jagiellonia Bialystok): 90 minutes against Zagłębie, note 6
Wojciech Szczęsny (Arsenal London): 90 minutes against Liverpool
Przemyslaw Tytoń (Roda Kerkrade): not in the squad against Venlo, injury
Łukasz Załuska (Celtic Glasgow): on the bench against Aberdeen
Defenders:
Blażej Augustyn (Catania): not in the squad against Lazio
Piotr Brożek (Trabzonspor): not in the squad against Bursaspor
Piotr Celeban (Śląsk Wrocław): 90 minutes against Korona, note 5
Dariusz Dudka (AJ Auxerre): 90 minutes and a goal against Toulouse
Kamil Glik (Bari): not in the squad against Cesena
Arkadiusz Głowacki (Trabzonspor): 2 minutes against Bursaspor
Tomasz Jodłowiec (Polonia Warsaw): 90 minutes against Polonia B., note 5
Marcin Kikut (Lech Poznań): not in the squad against Legia
Łukasz Piszczek (Borussia Dortmund): 90 minutes against Freiburg
Jakub Rzeźniczak (Legia Warsaw): 90 minutes against Lech, note 5
Maciej Sadlok (Polonia Warsaw): not in the squad against Polonia B.
Marcin Wasilewski (Anderlecht): on the bench against Genk
Grzegorz Wojtkowiak (Lech Poznań): 76 minutes against Legia, note 5
Hubert Wołąkiewicz (Lech Poznań): not in the squad against Legia
Michał Żewłakow (free transfer): cancelled his contract with Ankaragucu
Midfielders:
Tomasz Bandrowski (Lech Poznan): not in the squad against Legia, injury
Jakub Błaszczykowski (Borussia Dortmund): 90 minutes against Freiburg
Ariel Borysiuk (Legia Warsaw): 90 minutes against Lech, note 6
Mateusz Cetnarski (GKS Belchatow): 71 minutes against Wisła, note 4
Tomasz Cywka (Derby County): not in the squad against QPR
Janusz Gol (Legia Warsaw): on the bench against Lech
Roger Guerreiro (AEK Athens): 63 minutes against Iraklis
Maciej Iwański (Manisaspor): 34 minutes against Galatasaray
Jacek Kiełb (Lech Poznań): 23 minutes against Legia, note 5
Tomasz Kupisz (Jagiellonia Bialystok): 90 minutes against Zagłębie, note 6
Grzegorz Krychowiak (Stade Reims): 90 minutes against Boulogne
Radosław Majewski (Nottingham Forest): on the bench against Norwich
Patryk Małecki (Wisla Krakow): not in the squad against Bełchatów, yellow card ban
Adam Matuszczyk (FC Koeln): not in the squad against Stuttgart, yellow card ban
Adrian Mierzejewski (Polonia Warsaw): 90 minutes against Polonia B., note 5
Rafał Murawski (Lech Poznań): 90 minutes against Legia, note 6
Ludovic Obraniak (Lille): 7 minutes against Bordeaux
Sławomir Peszko (FC Koeln): 17 minutes against Stuttgart, got injured
Maciej Rybus (Legia Warsaw): 14 minutes against Lech
Bartosz Salamon (Foggia): 90 minutes against Ternana
Cezary Wilk (Wisła Kraków): 90 minutes and a goal against Bełchatów, note 6
Attackers:
Paweł Brożek (Trabzonspor): on the bench against Bursaspor
Kamil Grosicki (Sivasspor): 73 minutes against Kasimpasa
Michał Janota (Go Ahead Eagles): 90 minutes against Volendam
Ireneusz Jeleń (AJ Auxerre): 90 minutes against Toulouse
Michał Kucharczyk (Legia Warsaw): 76 minutes against Lech, note 5
Robert Lewandowski (Borussia Dortmund): 90 minutes and a goal against Freiburg
Andrzej Niedzielan (Korona Kielce): 90 minutes against Śląsk, note 4
Dawid Nowak (GKS Belchatow): 29 minutes against Wisła, note 4
Szymon Pawłowski (Zagłębie Lubin): not in the squad against Jagiellonia, injury
Dawid Plizga (Zagłębie Lubin): not in the squad against Jagiellonia, injury
Marcin Robak (Konyaspor): 90 minutes and a goal against Kayserispor
Ebi Smolarek (Polonia Warsaw): not in the squaw against Polonia B., red card ban
Artur Sobiech (Polonia Warsaw): 45 minutes against Polonia B., note 4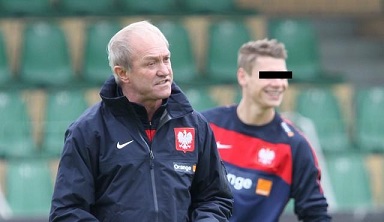 Summary: First of all, sorry for rare posting lately, but at the moment Tuesday morning is the only time when I can write something. Now, last week in news was dominated by Łukasz Piszczek's involvement in match fixing. A lot of people are calling for his head and expect Łukasz to be expelled from the national team. The PZPN and the player himself both consider this option, but there hasn't been a clear statement issued yet. In my opinion, it was likely to happen sooner or later. With so much match fizing in Poland in 90s and the early 00s it was obvious that some national team players are surely involved in this miscounduct. PZPN should have prepared earlier the rules and laws applicable in such a situation. Personally, I find it hard to have a fixed and final opinion about Piszczek's fraud. I hate match fixing, I know I've been cheated many times while attending football games and I waited excitedly for the final results which were agreed much earlier. The only positive is that I was too young and credulous then to pay attention. I'm extremely happy that the anti corruption law was introduced and that know I can watch the Ekstraklasa, as poor as it is, without feeling the bad taste. On the other hand, Łukasz Piszczek is a specific example. First of all, he was only 21 at the time of the game against Cracovia and wasn't the organizer of the 'deal'. He just followed the orders given by the older players (he didn't confront them, which acts to his disadvantage). Moreover, he didn't even play in the game thanks to a yellow card ban (though if he had, he probably wouldn't have reacted differently than his teammates). We may call him a victim of the system, but a victim that did nothing to oppose the system at the same time. The bigger problem with Piszczek is that he's a terribly good player for Polish standards. He's by long run our best right back and is just about to win a German championship for Dormund, being their starting player throughout the season. If it was Maciej Iwański or Łukasz Mierzejewski (also involved in the fixed game), I would have nothing against expelling them from the national team (double standard, I know). Since it's Łukasz Piszczek to be suspended, my stance is not as harsh. It would be just extremely hard to eliminate a player that has made the biggest progress this season from the national team. The chances of us finding a right back of similar quality are slim. It's a choice between a good sport result and a high moral standard. Is there a place for the latter in professional football? You decide.
At the start of his career as the coach of Poland Franz Smuda stated that he would never call up a player accused of corruption. Now he's silent about Piszczek. Do you know who coached Zagłębie when they confronted Cracovia? Our current national team coach. He said that he didn't know about the players' deal. Was he blind? Didn't he watch the game? He wasn't so straightforward to criticize corruption when it concerned his team.
I attended the Polish classico at the weekend, Lech against Legia. Thirty six thousand people in the stands, chanting all the time and an omnipresent feeling of a big football event. One great thing about the new Lech stadium is that you have a great view of the pitch from whatever seat you buy. I bought the ticket only a day before the game and had to settle for one of the highest seats, but I still managed to see almost every detail of the game. Still, if you're in Poznań in the near future I'd recommend lower seats. There's not much I can write about the game, apart from the fact that both teams don't possess enough quality to be showcased in Europe. Lech started with Mikołajaczak, Wilk and Ślusarski upfront, which meant that they wouldn't pose much threat near Legia's goal. Murawski had a usually quiet game, a one that he's been having too many lately. He's still good enough to control the middle of the field in the Ekstraklasa, but one must expect something more, some offensive sparks from a starting national team player. I have to praise Manuel Arboleda for this game; he was rock solid and handled the pressure caused by last week's events with class. Legia didn't exactly look like the poorest Ekstraklasa team in 2011 (they scored the fewest points), but they have no idea what to do with the ball when they're near the opponent's goal. I liked the way the young Kucharczyk was playing: dynamic and decisive, if only still lacking a bit in the skills department. Altogether, a very nice afternoon at Bułgarska.
A quick review of our players abroad:
- Robert Lewandowski scored his second league goal in 2011. Dortmund is now eight points clear of Leverkusen and should already prepare the champagne. Three new Poles in the Champions League next season.
- another Polish trio can win a championship in Turkey. Trabzonspor won the all important game against Bursaspor and is now two points ahead of Fenerbahce in the table (five games left in the season). Sadly, the only Pole that entered the pitch was Arkadiusz Głowacki (Paweł Brożek on the bench, Piotr Brożek, surprisingly, not in the match squad).
- Sławomir Peszko suffered a serious injury and may miss the rest of the season.
- I've seen Dariusz Dudka taking free kicks on numerous occasions, but I've never seen him actually score. The impossible happened at the weekend when Dudka hit a powerful free kick perfectly and gave Auxerre the vital three points.
- Michał Żewłakow cancelled his contract with Ankaragucu due to lack of regular payments. He's now on holiday and may return to poland next season. He'd like to advance to the CL with a Polish team. Will Wisła take notice?
Highlights:
- Robert Lewandowski rounds the keeper nicely
- Dariusz Dudka's powerful free kick
- Lech vs. Legia classic
- Marcin Robak scores his third goal in Turkey
- Cezary Wilk's decisive goal against Bełchatów
Subscribe

Poland World Cup Blog RSS Feed

Share
Comments

Among all this, what I find the most surprising and unbelievable is that Smuda was the coach of Lubin at the time, yet he had no clue about this match fixing BS. To me thats a big load of BS, lol!!!
Posted from
Canada

Sandomierski deserves to go to a great club. He's got huge potential and was absolutely top-notch in our game against Greece!
Yeah, weird that Piszczek is getting grilled but not smuda who was the coach of Lublin at that time..the whole thing is crazy. I get the feeling that Piszczek was likely not a very big part of what happened, especially since he didn't even play! Of course, rooting out corruption is vital to the future health of Polish Football..but I think harming Piszczek's career now because of it would be unnecessary collateral damage.

If one didn't play, then he didn't have any impact whatsoever on the outcome of the match and any match fixing involved unless he was a key playing purposely sitting out, however Piszczek was a nobody at the time and didn't influence the outcome of the Lubin-Cracovia game in any conceivable way.

Oh, and not realizing match fixing is going on while you're a manager: file that as another exhibit into why Smuda is a bumbling idiot buffoon and should be sacked immediately.

it's funny how all you guys decided to justify how piszczek is not guilty because he was too young or of no influence and such nonsense. if you ever want to see our culture (not necessarily only in football) change to a less corrupt and a more moral society we must set examples! If there is true and indisputable evidence against a player like piszczek than he or anyone on the national team must be dismissed and further charged with the appropriate offences as such apply in our law. Setting poor examples by justifying crimes leeds to bad precedents for all of us.
I believe that by sacrificing a few at the very top will have a great effect on how business is conducted in polish football. Anything less would define a worthless endeavor like some off the ones that were tries in the past few years.
I also further feel a little disillusioned by some of your comments seeing that we all both often and generally complain about how shitty things are in the extraclasa, polish national team and so on however none of my respected colleagues within this blog are willing to take a moral sand? Shame.
Have a great ester everyone!
Posted from
Canada

Mike,
If you are going to take the minority position, you should learn how to spell.
Thanks.
Posted from
United States

@ Casimir: Agreed!
@ Mike: The example has already been made, message sent. If Piszczek gets let off on this everyone will understand exactly why, based on his unique circumstances. It will not be mistaken as a message saying "match fixing is okay."
We are simply speculating here on his probable guilt or innocence.

How is removing Piszczek from the NT going to get rid of corruption in the EK & the PZPN?
He did not play in the "fixed" game. The only reason people are going after Piszczek is because he is the most successful player on the list, not because he was the ring leader or the mastermind behind the game fixing plan. It is a witch hunt – once the media & the mob mentality herd get their scapegoat then they will move on to other sensational stories & nothing will change with the corruption issue.
Is it moral to punish Piszczek who was at best a bit player & let the real corrupt people slither away because their star is not as bright and it would take too much effort to track those people down & bring real change?.
If the EK & PZPN want to get rid of corruption they must go after the big fish not the minnows.
If a team is caught match fixing then that team/club should be banned for 5 years from the EK. The coaching staff should also be banned from coaching in the EK for a length of time. If these rules were in place 99% of the corruption would be eradicated because the club & coaching staff would have too much to lose & would not allow it. If a player is caught trying to orchestrate a plan to fix a match then he gets banned & the club & coaching staff are safe.
What percentage of EK players have a chance of making the NT & staying on it for more than a game or two? Maybe 3%-5% . So a very large majority of player in the EK will not care if Piszczek will get kicked off because their chances of making the team are extremely slim. So if I am an EK player what happens to Piszczek on the NT really does not affect the way I think about match fixing. But if you ban them from making a decent livelihood, then they will think long & hard.
Did Zagłębie or Cracovia get punished for being part of a fixed match?

Uh oh! Wisla stumbled today. Looks like Jagiellonia might have a shot at this.

wow, yeah — thanks for post adas, i didn't keep aware of the early games this week. Another two goals and shut out for Jaga, I liked that result last week. And yeah the race looks a lot more interesting now. I also want Lech to play in Europe and will root for them to keep-up.
Posted from
United States

O, but I checked in to say… Absolutely JZ, great points, as others in the overwhelming majority. You make it clear that it would look and be quite ridiculous to make an example of Piszczek, so much so that it appears this focus of prosecution itself appears corrupt. The level of corruption was above and beyond him Piszczek.
Posted from
United States

Would it not be ridiculous not to punish a murderer in a small town mainly because there are a lot more other important murders/crimes in big cities?. I fail to understand your logic. A cheat is a cheat is a cheat. There are no other ways around it. If you want to rid the game of corruption, where do you start? When a player you don't like gets caught?
Its a little unsettling that there is yet no mention of Smuda's involvement/knowledge of this nonsense. I think it would be hysterical if Smuda spent the Euros behind bars.
Wisla was unlucky yesterday. They had 70-something percent possession and they scored an own goal.

Here's my take. They proved that Pisczek knew about the corruption and didn't go to the authorities, and he took money to stay quiet. If Smuda knew, then nobody is ratting him out. Piszcek appears to be admitting his guilt if he's considering on his own to leave the national team.
The legal system can't look at what the national team needs in terms of player involvement. If they did that, they'd be corrupt as well. They found him guilty. They've suspended his sentence. That's going pretty soft on him already.
Now, the fact that the PZPN have yet to make a ruling is troublesome. He wasn't found guilty of a crime in Germany, so Dortmund don't have to do anything in terms of suspension. But the PZPN clearly should have made some statement here. Which one of us would be found guilty in a court of law and have our employers not put us on probation or temporary suspension at the least? It just shows the FA isn't as profesional as they should be.
All in all, if he took any money, the punishment is fair. One year in jail, probably cut short for good behavior and whatnot. The courts saw that he made a stupid mistake when he was younger. They won't take away his life for it. They see that he isn't a repeat offender or a risk to become a career criminal.
It sucks for us because we root for a team that needs his services. But we can't put sport above law. Besides, if Piszcek is one of the players who doesn't back Smuda, this gives him an easy out to get off the team without looking like a quitter. Let's hope this gets resolved quickly, and the team can get back on track prepping for Euro 2012.

@a: the logic is simply how could he cheat if he didn't play? How could he influence the result if he wasn't one of the organizers? He could be guilty of not turning in known criminals – that can be a crime but is not cheating. There may be more information that could influence my opinion, but no mention of the other side of this agreement is suspicious to me. I would like to know more about the organizing of the conspiracy. I strongly believe this was not just an agreement among players; the conspiracy must begin and a higher levels of stake holders like owners and managers. The "make an example of Pisczek" thing is what is ridiculous. Though that kind of thing does happens when the stinky bigfish have the ability to protect themselves by the focusing on the minnows.
Posted from
United States

that boruc is so hot right now, so hot.
a high five to someone that gets the reference..
Posted from
United States

You could take a turd and wrap in it boruc and put fishhooks on it and sell it to the queen of england as england he's so hot right now
Posted from
United States

*Sell it as earings
Posted from
United States

@ Andy
we all type fast and don't generally use spell-check here. no need to go after peoples spelling if you disagree with an opinion.
Posted from
Canada

http://www.youtube.com/watch?v=CV_hDyfmEw4
boruc, so hot right now. boruc.
Posted from
United States

Mike talks about our culture improving etc. but he wants to persecute a young player who appears to have had hardly any involvement with orchastrating or even playing part in a fixed football match. What would you like the culture improved to??? something similar to North Korea. To be honest I dont know how you can comment on "Our Culture" when you are posting from Canada and probably only experience our culture through the media. I live in Poland and our culture is head and heels above most places in the world.
Posted from
Poland

thanks Wejher but i have lived in Poland for more thanks half my life. Perhaps you should consider going abroad for a while to reconsider your boxed in perspective.
Posted from
Canada

meant "than" not thanks
Posted from
Canada

http://www.uefa.com/uefaeuro2012/news/newsid=1622315.html
anyone get tickets yet?
Posted from
United States

Thanks Mike but I also have lived "abroad" for over half my life and my perspective is spot on, thats why I'm not wanting to lynch a player who was no more than a pawn. Maybe we should arrest every German who fought for the nazis? Only the leaders and instigators are responsible.
Posted from
Poland

what do you guys think about Thiago Cionek? Is he better than Arboleda or Perquis?
Comments are closed