Smuda On Boenisch: I Won't Force Anyone To Play For Us.
February 1st, 2010 | by: tomasz |

Comments(14)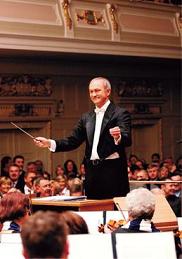 An interesting interview with Franciszek Smuda was published today in Przeglad Sportowy. He gives his opinion on a number of subjects that are close to all the fans of the Bialo Czerwoni. What does Smuda think about Boenisch? Acquafresca? What's Michal Zewlakow's future? Check it out.
Smuda on:
Which players that he took to Thailand can count on a call up for the Bulgaria friendly? Definitely Sadlok, Rybus, Glik, Lewandowski, Peszko, maybe Mierzejewski.
Tomasz Jodlowiec? I don't know. He's a solid player. You have to take into consideration the fact that he's just returned from an injury and couldn't show what he's capable of.
Maciej Rybus? He impressed me the most. His skills are above average. The thing is that he shouldn't play on the wing but in the middle where he's got more space. He's ideal for a 4-3-3 formation.
Peszko earning stupid red cards? When we're leading 2-0 he fouls a player in the middle of the field, like a madman(…)He can lose his place in the national team because of that(…), he must be wiser, otherwise he'll watch the Euros in TV.
Goalkeepers? I'll call up Kuszczak, Szczesny and a third goalie from the Ekstraklasa for the game against Bulgaria. I don't write anyone off, be it Fabianski or Boruc, though they make a lot of mistakes lately. I want them to play to the best of their abilities.
Sebastian Boenisch's decision? He hasn't made it yet. I won't force anyone to play for Poland.
Robert Acquafresca? I haven't made a move here yet, but I'll surely make one.
Lukas Sinkiewicz? There's no subject at the moment. He wouldn't strengthen the national team.
A call up for Lukasz Piszczek? Sure. I didn't have a chance earlier since he was injured. He's a midfielder for me.
Michal Zewlakow? If he plays regularly till the Euros he'll be included in the squad.
Surprises for the Bulgaria game? I have a meeting with Eugen Polanski, I'm going to watch the Mainz-FC Koeln game. Eugen, who is from Sosnowiec, has got a passport ready for him to pick up in Katowice.
Tomasz Waldoch? He may still be employed in the future.
Future coaches? Tomasz Frankowski would be perfect to teach our strikers.
Smuda clears some things up. As expected, Boenisch hasn't made a decision yet, though he supposedly agreed to play for us earlier. I can sense that Smuda is slowly losing his patience in this case. As for Polanski, I've seen him playing for Getafe before and he seemed a player of good technical skills. It's no big risk to give him a chance. It's a shame that no one asked Smuda about Damien Perquis, Laurent Koscielny and Mariusz Lewandowski's future in the national team. As for the Polish team of the decade, I'll start the poll later this week.
Subscribe

Poland World Cup Blog RSS Feed

Share
Comments are closed