Smuda On Boenisch: I Won't Force Anyone To Play For Us.
February 1st, 2010 | by: tomasz |

Comments(14)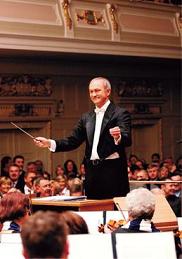 An interesting interview with Franciszek Smuda was published today in Przeglad Sportowy. He gives his opinion on a number of subjects that are close to all the fans of the Bialo Czerwoni. What does Smuda think about Boenisch? Acquafresca? What's Michal Zewlakow's future? Check it out.
Smuda on:
Which players that he took to Thailand can count on a call up for the Bulgaria friendly? Definitely Sadlok, Rybus, Glik, Lewandowski, Peszko, maybe Mierzejewski.
Tomasz Jodlowiec? I don't know. He's a solid player. You have to take into consideration the fact that he's just returned from an injury and couldn't show what he's capable of.
Maciej Rybus? He impressed me the most. His skills are above average. The thing is that he shouldn't play on the wing but in the middle where he's got more space. He's ideal for a 4-3-3 formation.
Peszko earning stupid red cards? When we're leading 2-0 he fouls a player in the middle of the field, like a madman(…)He can lose his place in the national team because of that(…), he must be wiser, otherwise he'll watch the Euros in TV.
Goalkeepers? I'll call up Kuszczak, Szczesny and a third goalie from the Ekstraklasa for the game against Bulgaria. I don't write anyone off, be it Fabianski or Boruc, though they make a lot of mistakes lately. I want them to play to the best of their abilities.
Sebastian Boenisch's decision? He hasn't made it yet. I won't force anyone to play for Poland.
Robert Acquafresca? I haven't made a move here yet, but I'll surely make one.
Lukas Sinkiewicz? There's no subject at the moment. He wouldn't strengthen the national team.
A call up for Lukasz Piszczek? Sure. I didn't have a chance earlier since he was injured. He's a midfielder for me.
Michal Zewlakow? If he plays regularly till the Euros he'll be included in the squad.
Surprises for the Bulgaria game? I have a meeting with Eugen Polanski, I'm going to watch the Mainz-FC Koeln game. Eugen, who is from Sosnowiec, has got a passport ready for him to pick up in Katowice.
Tomasz Waldoch? He may still be employed in the future.
Future coaches? Tomasz Frankowski would be perfect to teach our strikers.
Smuda clears some things up. As expected, Boenisch hasn't made a decision yet, though he supposedly agreed to play for us earlier. I can sense that Smuda is slowly losing his patience in this case. As for Polanski, I've seen him playing for Getafe before and he seemed a player of good technical skills. It's no big risk to give him a chance. It's a shame that no one asked Smuda about Damien Perquis, Laurent Koscielny and Mariusz Lewandowski's future in the national team. As for the Polish team of the decade, I'll start the poll later this week.
Subscribe

Poland World Cup Blog RSS Feed

Share
Comments

That's the attitude Smuda should take. Let them know that the door is open but the interest must be mutual. I'm sure that those potential players with dual passports, that play mainly in the Bunesliga, are aware that there were many before them in their position, with the same double edged proposal. Those who were promised a shot at the national team to help their chances at club level. How many guys did we see come out and regret their decisions, after the fact? But that is only once they realized that they will not get another chance to play for that national team. Classy move, huh? I have no sympathy for those guys. If they can't figure where they want to play then forget them. This bring me to Boenisch, this guys is just stalling for maybe another call from the german nt. To me he already made his intentions public when he put on the german under 21 shirt. At this point, I would be shocked to see him play for us. Plus, its not like this guys is class anyway. Yeah he plays for a big club in a strong league but he has flaws in his game and his position at club level is far from stable. With our current group of nt defenders he would not stand out, in a positive way. The Werder Bremen coach was right, he is more useful to him as a memner of the German nt team so that he won't have to put up with the offield distractions and the bullshit of the PZPN.

Below are some stats on Eugen Polanski.
The guy is only 23 but I read that he turned down Janas's offer to play for the senior Polish NT 2006 WC.
Did he get an offer to play on the NT at the age of 19?
He is a defensive midfielder, does anybody know if he could play defense?
I am a little tired of these German Poles who claim to want to play but never follow thru. If he has a passport waiting for him in Katowice then he should go get it ASAP. If he doesn't get the passport soon then forget him and other guys like Boenisch.
Eugen Polanski
2009/10 German Bundesliga
Games Goals Assists
8 1 0
Birth Date March 17, 1986
Height 6′ 0″ (1.83m)
Weight 163 lbs (74 kg)
Age 23
Position Midfielder

Not really interested the German players. I think some of their interviews, especially Boenisch's, should have slammed the door on the idea of them representing Poland. Besides, do we really need them? Last I heard, none of them were regarded as one of their team's best players. I'm way more interested to hear what's going on with Koscielny. He's one of the few candidates from the diaspora who's actually getting great reviews and yet, he's also the one the Polish media seems least interested in…

Edit:Not really interested *in* the German players.)

KOscielny is not part of the polish diaspora in france. He is fully integrated within french culture.

I guess I phrased that wrong, I wasn't implying that he's not integrated into French culture. What I meant was "players with Polish connections".

hoping for acqufresca and koscielny to play for poland. i think that polanski would be a good fit for poland hopefully he gets his polish passport soon so that he plays in the next friendly.
Posted from
United States

Perquis scored goals in back to back games for his club recently. Out of al lthose players Koscielny would be the one I want the most cause quite frankly, he's the most skilled.

IMO we need as much foreign players as we can, 'cause frankly they'll always be 10X better then any crapaklasa player. That's the sad truth.
Can't wait for the team of the decade
Posted from
Netherlands

I dont like how we are chasing Sebastian Boenisch to play for us, I would do anything to represent Poland in anything and what ever it would be I would do to the very best of my abilities. As a Pole its an insult that any other Pole would choose to represent another country instead of our beloved Poland especially when that country is Germany given their constant aggressive history towards us. Makes me sick, In the case of Podolski and Trochowski then they can be excused because of the FA's stupidity. I want whats best for us and if that means drafting in footballers of other nationalities with polish connections or Heritage then so be it, on one condition, that they want to play for us and they do it with pride and not just to better their income. I like Smuda he does'nt mess around but I would like to see him give Koscielny, Acquafresca and Boenisch a date a deadline and tell them straight, If you want to play for Poland and are willing to give us your all then let me know by X time if I have'nt heard from you by then or if you are only using us to better your career then you can forget ever Playing for Poland and should sever all ties with this proud nation. I want to add that whatever anyone thinks of Roger you cant question his commitment to us and I think that deserves alot of respect and I hope Smuda finds a place for him on the team or in the squad, I would sooner Roger play for us any day than Boenisch. He should have his citizenship revoked and then be made to engage in a conversation about Patriotism with Tomasz Adamek a true Polak. And GOOD LUCK TO ADAMEK ON SATURDAY NIGHT
Posted from
Greece

well said Wejher well said
Posted from
United States

Even though I didn't support the addition of Roger to the national team, hes been nothing but respectful and professional and for that I've became a fan and am happy hes apart of our great country.
I also agree with everyone that Smuda shouldn't chase them and give them a timeline for their decision.

Very interesting — great article. You got'a like Smuda's no nonsense approach. Sure hope he makes a move for Koscielny especially because of our need to improve the defense. Sounds great about Frankowski as a possible future coach. Wish he would have mentioned a potential coach for the D as well. Can anyone tell us (me) how many assistant coaches the NT carries?
Posted from
United States

I think what Polish coach Smuda needs now is time and quiet atmosphere. Lots of people observe his activity and criticize him but everybody must remember that building team takes years. By the way, I invite everbody to visit my website about Euro 2012 – http://www.eurocup.org
Comments are closed